I'ven been delving into EEG for neuropsychological practice and I've come accross Swingle's technique called ClinicalQ which involves doing specific measurements on the CZ, O1, F3, F4, FZ sites.
The measurements should be done independently so a single channel device would suffice.
However I must confess, as a novice, I'm lost in the area with the variety of hardware and software systems.
Linked below is an example of the type of data I'd need from the EEG device in order to apply this diagnostical tool: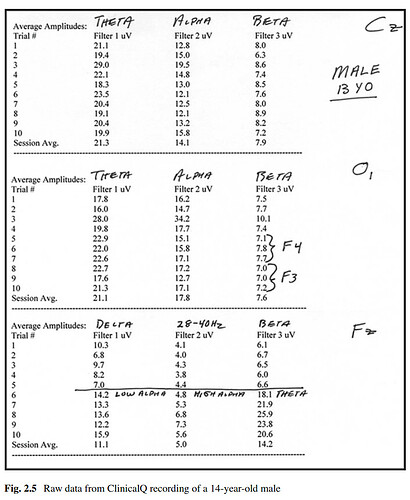 So, which systems (involving hardware and software) could provide me with such data?
Thank you all in advance.